Raise your hand if you have a gorgeous nursery design in mind and pinned on your Pinterest inspiration board.
Now raise your hand if you nearly had a heart attack when you started pricing out everything you would have to purchase to bring that exact nursery to life. If you raised BOTH hands (like I did), then this is the post for you.
It's so much fun to dream up every tiny detail that we want to have in our nurseries. Browsing through stores or clicking through online stores, finding exactly what we want and need for our little ones. But when reality starts to set in and you realize that these dream items might not fit in your budget, you're probably going to start wondering whether you'll ever be able to put together a beautiful nursery at all with the budget you have... After all, let's be honest - babies aren't exactly cheap!
I've put together this list of the things you definitely want to invest in for your nursery (and the things you can probably choose a less expensive option for). Keep reading!
Let's start this list off with the things you definitely want to funnel a little bit more of your budget into when putting together your nursery. There are 3 major pieces for your space that are going to be worth every penny of investment that you put into them...
1. The Crib (and mattress)
When choosing a crib, opting to go for something a tiny bit more expensive but that will convert into a toddler bed, and eventually a twin bedframe for the future, will save you from having to continually reinvest in this large furniture piece over and over again over the years. I would suggest choosing something very neutral that can easily work in a variety of different decor settings (so you aren't limited to one or two themes for your kiddos space as they get older!). The second part to the investment of a crib is choosing a bit higher quality of a mattress for your tiny human. A happy mama is a well rested mama, and a well-rested baby happens a lot easier when they have a soft and comfortable mattress to sleep on!
2. The Rug
The rug that you decorate your space with is going to be where a lot of time is spent with your beautiful babe as they grow and explore their world... Their hands and knees will crawl on it, and eventually their little feet will be walking all over it. Things will be spilled, accidents will happen, they might even get sick on it a time or two... You absolutely want to make sure that the piece protecting your floor (and possibly making a statement in their room!) is durable, soft and easy to clean.
Luckily for you, ChildBeWild checks every single one of those boxes! Click HERE to find out how we can get started designing a custom rug for your space TODAY!
3. The Rocking Chair
Many a night will be spent in the chair that you choose for your littles ones space, so this is one area that is worth it to be selfish in and make sure you choose something comfortable and durable! Features like easy to clean, reclining or with an ottoman for you to put your feet up will be things you'll be thanking the Gods for at 3am on the third night of cluster feeding! Up the comfy factor with a custom throw pillow to match the rug, or a soft baby blanket, and you're ready to tackle motherhood like a champ!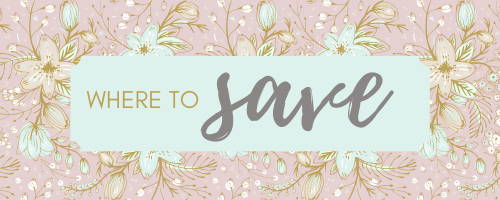 Now that we've talked about where you should splurge in your nursery, let's go over a couple of areas where it might be easier to go second-hand or DIY to save a bit more.
1. The Change Table & Dresser
Whether these end up being one piece or two individual pieces in your space, opting to peruse your local Marketplace or hit up a Value Village to find something unique and inexpensive is definitely the way to go. Sand it down and paint it a new colour, leave it au natural or maybe try your hand at that cool art technique you saw while browsing Pinterest and before you know it, this inexpensive piece might just end up being your favourite part of the entire room.
2. Decor
I am a firm believer in the fact that it is possible to DIY literally anything your heart desires if you have the time and patience. So whether you're wanting a gorgeous gallery wall (that is possible to do with a selection of $2 vintage frames repainted that you found at the thrift store), or you've always loved the look of huge paper flowers (but who would want to pay over $100 when you can DIY them for considerably less?!), the internet is brimming with free instructions for basically any type of decor you have ever seen somewhere online or in a store.
And I mean, it's not like we have enough going on as soon-to-be or new parents, right? Why not take on 3 new hobbies!? But all joking aside, DIY decor is both gorgeous and personal, and has the potential to become heirloom pieces that your little one cherishes for the rest of their lives.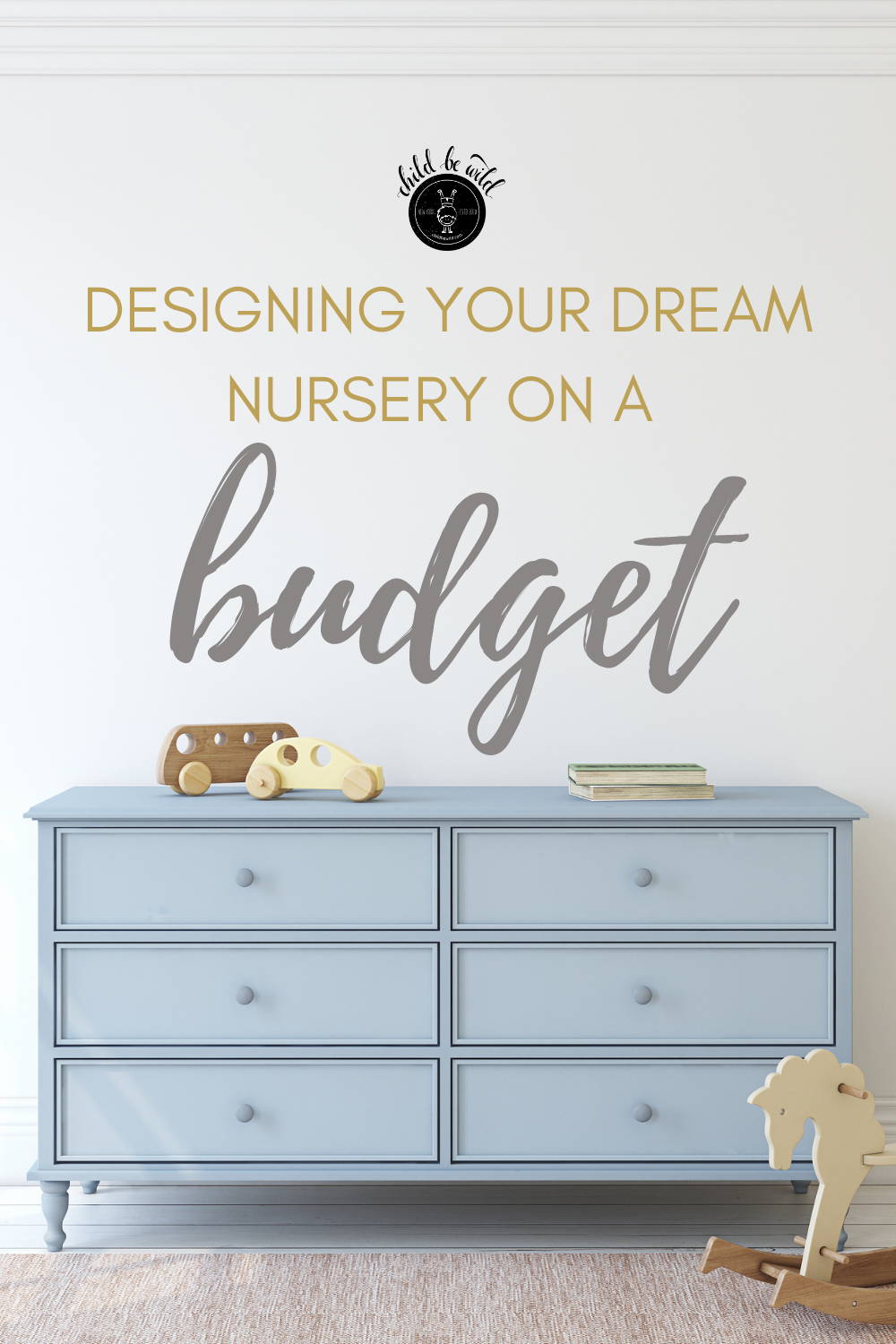 Where did you choose to splurge and save in your nursery decorating?